Vela Shape Reaffirming Gel
Vela Reaffirming Gel
REAFFIRMING GEL Cellulite Treatment designed to body firming, tightening and improves skin elasticity
With cool body firming and tightening action with patented ingredients in France and Switzerland, Vela Shape Reaffirming Gel makes attractive body line. French patented moisturizing ingredients and Dexpanthenol reshape bumpy skin and smooth uneven skin layers by deep hydrating action in dermis.


Functions
- REAFFIRMING GEL Cellulite Treatment designed to body firming, tightening and improves skin elasticity
- CELLULITE CREAM INGREDIENTS delivers lifting and reliving uneven skin tissue with strong antioxidant effect
- IMPROVES SKIN tone and resistance by intensively generating moisture inside dermis.
- IDEAL BODY LINE care full of refreshing sensation without irritation.
Reviews From Koreans!!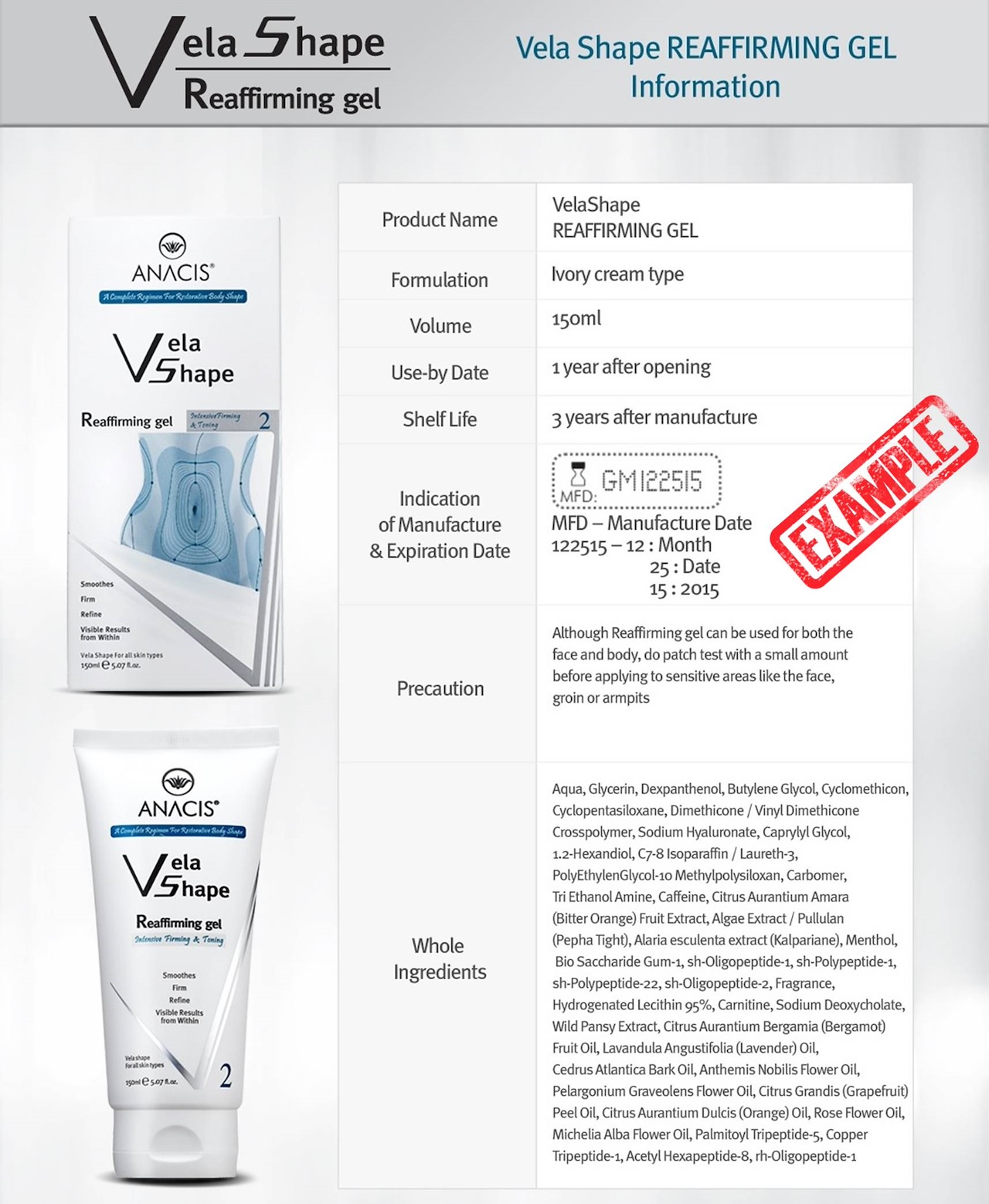 ---