Healtheries Spirulina 500mg
HEALTHERIES SPIRULINA 500:
🌿 Healtheries Spirulina 500 tablets provide 500mg of Spirulina to boost your energy when you're feeling fatigued
🌿 Spirulina is a natural blue-green algae superfood that provides a rich source of protein, Iron, B vitamins and almost 50 other nutrients
🌿 Spirulina can also help to maintain healthy blood sugar balance, and support weight management programs
Healtheries Spirulina 500 provides 500mg of spirulina – one of nature's true superfoods. It can help enhance your energy, balance your blood sugar, counteract sugar cravings – and it's perfect when you're pregnant or breastfeeding. Healtheries Spirulina 500 is also a gentle cleanser and detoxifier - and best of all, it's 100% vegetarian-friendly.
RECOMMENDED FOR :
🌿 Topping up protein and Iron levels for vegetarians, pregnant or breastfeeding women, growing children, and sports people 
🌿 Helping your body to naturally detoxify 
🌿 Boosting your energy levels when you're feeling run down 
🌿 Helping to maintain healthy blood sugar balance, which can help to prevent sugar cravings 
🌿 Supporting healthy weight management programmes by helping to reduce hunger levels
SPIRULINA:
🌿Spirulina is a complete, vegetarian-friendly source of all the essential amino acids, and contains 65% protein. 
🌿 An excellent source of organic Iron, Spirulina is ten times as rich in this mineral as spinach. 
🌿 Because it's high in Iron and B-vitamins, Spirulina may help if you're fatigued or feeling run down. 
🌿 The natural phenylalanine (an essential amino acid) in Spirulina can help to reduce your appetite, so it's ideal if you're watching your weight. 
🌿 Like other blue-green algae, Spirulina helps to naturally detoxify and cleanse your body. 
🌿 Some research has also shown that Spirulina may help to balance the way your body processes fat and cholesterol.
HEALTHERIES SPIRULINA QUALITY:
🌿 Healtheries spirulina grows in purpose built ponds in direct sunlight in an ISO certified facility 
🌿 The growing process uses natural nutrients, and no chemical additives. The spirulina is not irradiated; and is GE, herbicide and pesticide free. 
🌿 Each batch of spirulina is extensively tested for moulds, yeasts, bacteria, and heavy metals; and then checked to make sure its nutrient levels are up to required standards.
Directions for Use:
Adults: Take 2 tablets up to 3 times daily with food, or as directed by your healthcare professional.
Children 6-12 years: Take 1 tablet up to 3 times daily with food, or as directed by your healthcare professional.
Contains No: Wheat, gluten, milk derivatives, yeast, sugar, corn, starch, colour, flavour, preservatives or animal products
ABOUT US:
We are New Zealand's original health and wellness company. In fact, we've been helping keep Kiwis healthy for over 110 years. And we're still going strong.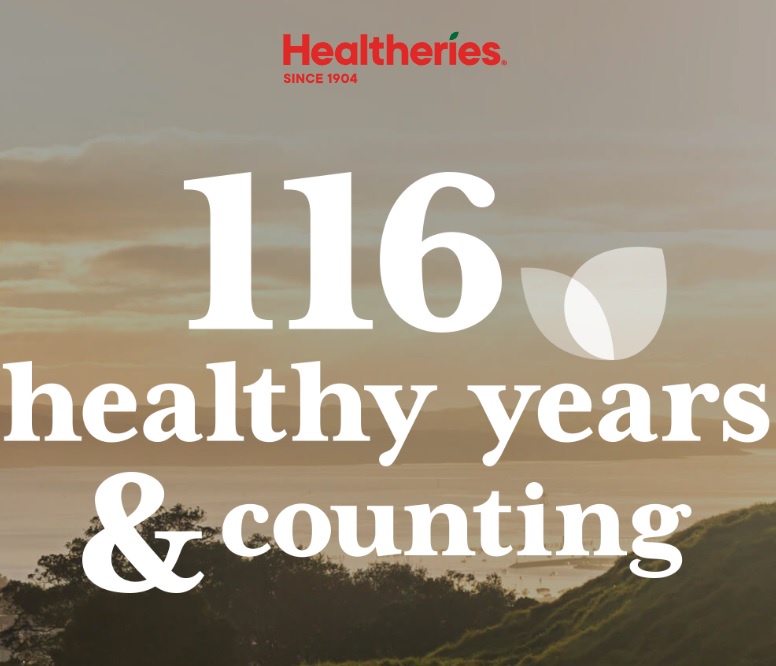 ---